Bermudez_4
Fernando Bermudez with his son, Fernando, age 5. Mr. Bermudez finds his sons room a respite from daily stressors.
Benjamin Gottlieb
March 2, 2012
•
5:55 pm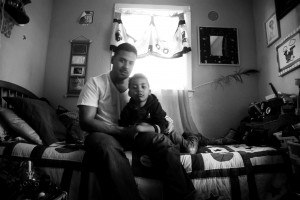 Benjamin Gottlieb was previously In The Fray's art director. Twitter: @benjamin_max
In The Fray is a nonprofit staffed by volunteers. If you liked this piece, could you please donate $10?