Bermudez_2
Fernando Bermudez with his daughter Carissa, 9, and his son, Fernando, 5, after picking them up fom school in Danbury, Connecticut. Friday, January 20th, 2012.
Benjamin Gottlieb
March 2, 2012
•
5:26 pm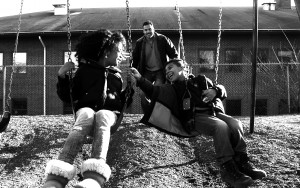 Benjamin Gottlieb was previously In The Fray's art director. Twitter: @benjamin_max
In The Fray is a nonprofit staffed by volunteers. If you liked this piece, could you please donate $10?