The poet says:
Romantic relationships have played an important role throughout a good part of my life, so they've naturally evolved into fodder for many of my poems. Who doesn't think at some point about that old love never forgotten or wonder why one relationship worked, yet another fell apart. Perhaps one advantage of growing older is that I've sampled "the good, the bad, and the ugly" and survived to write about it. The poems in this selection represent more of the yearning end of the spectrum, but carry content I feel many women (and men) identify with.

City of forgiven whores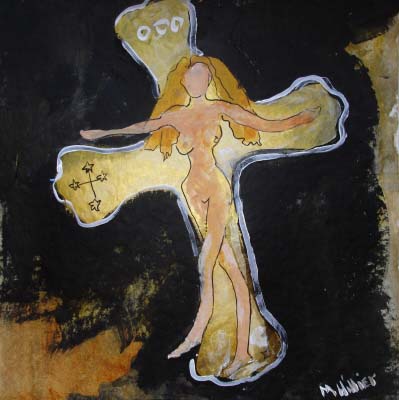 In this city
where birds fly upside
down, and sadness is a welt
made by a raindrop, he comes to me.
He speaks of sleep-talking dreamers,
whores dunked by blind preachers,
then kisses me like when we were young.
I tug him inside
and we soar till our wings melt —
two candles, burnt to the nub
of a universe rebuilding.
We fall past old gods
converted to new ways of seeing
into the clear cleansing river of Eros
that finally Huck Finns us away.
Colorless rooms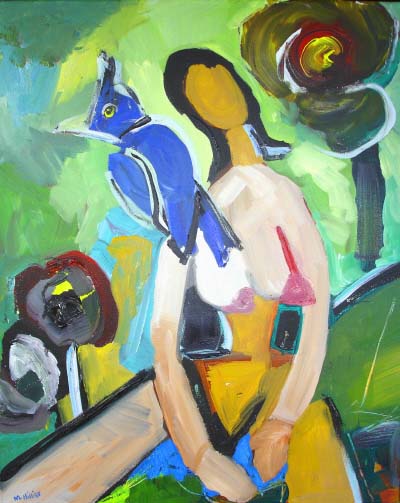 In the lineup of old lovers,
he never appears,
yet he was the one who peeled back my skin,
slipped fingers beneath breastbone.
Odd, his disappearance, when a decade
of heart thumps had to pass
before flesh closed and healed.
I wonder if his next love remembers.

Maybe those men who once slung their arms
'round our necks, painted hieroglyphs with lips
on our breasts, wake now in colorless rooms,
bewildered to find no woman beneath them.
Maybe they remember a dimming face,
a distant laugh … a sigh,
& dream of those days when their hands
still forged fingerprints into the hollows of time.
Eruptions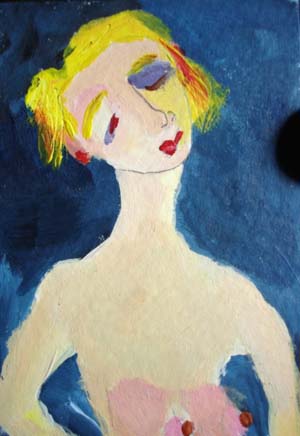 Does any woman never imagine
running into that special old lover —
her Olympian God
her angel we have heard on high,
the one who climbed into her heart
so deeply he split it?

His touch rocked my seismic meter off scale,
this man who still walks into my dreams
occasionally.

He gave me a tart-red sexy hat;
nightly earth shakes.
Like Jericho, my walls fell apart.

He lives twenty minutes away.
That many years since I last saw him.

I tremble sometimes when I run to the pharmacy
or health food store.
What if he's there?
Will my heart bleed all over the soy and chick peas?

An aging woman, in a splattered tee
making a fool of herself
all over again.

Blowing it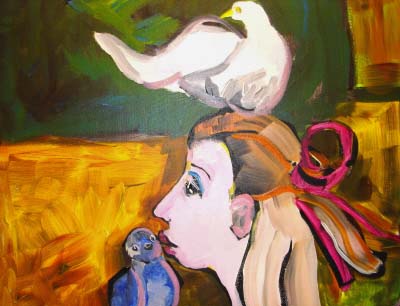 We always say
we were happier 'back then,'
bum broke, closets bare
as a beggar's pockets,
making love on the floor,
sprung sofa, that
Salvation mattress,
spooning together all night,
but we still glutton stuff
as salaries go up, buy
fancy dresses, silk ties,
CDs we don't play,
throw out more food
than those starving
children in China could
eat in a year, sleep
in our expensive four-poster
not touching;
too fat with sate
to want.
In The Fray is a nonprofit staffed by volunteers. If you liked this piece, could you please donate $10?