Trained as an oil equity analyst, I had seen my life for the last three years revolve around oil prices day in and day out, often hopping through different countries and telling clients what to buy and sell. While the work was challenging and exciting, it lacked a certain fulfillment. I always felt that to be a top-notch analyst, I needed to have some real operational experience. It was then that I toyed with the idea of creating a business of my own, something that truly embodies me: my very own taqueria, which I named "Mr. Taco Truck" after beloved counterparts dotted throughout California, offering the authentic yet affordable taste of Mexico one taco at a time.
Blessed with parents who excelled in Chinese cooking, I was spoiled with quality food from an early age and had developed a palette that demands to be excited. Over the years as a self-proclaimed foodie, I sought culinary delights here and aboard, and none has left a more lasting impression than the vivid flavors of Mexico.
As a Hong Kong native, I discovered Mexican cuisine rather late — during my college years in California. While it was not love at first bite thanks to diversions like Taco Bell and other Mexican imposters, I was blown away when I discovered the flavors of authentic taquerias. From mesquite-grilled carne asada to fresh homemade salsa and horchata, casual mom-and-pop shops are where Mexican cuisine is at its best and where I went at least a few times per week, especially after late night drinks. Subsequent travels to the country have further reinforced my love affair with the culture and its cuisine. From coast to coast, Mexican flavors represent a true fusion of the old and new world.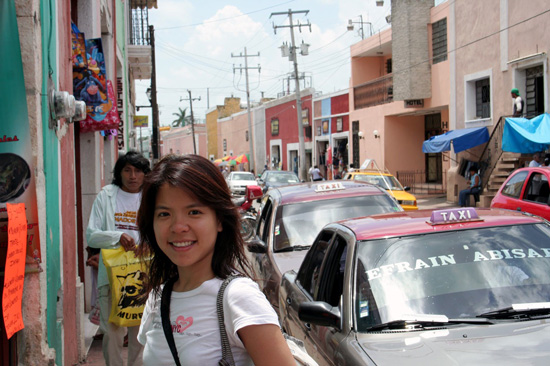 Since moving back to Hong Kong, there is nothing I missed more than hanging out at those taco stalls. Despite the abundance of other international flavors, authentic Mexican cuisine has yet to establish a foothold here because of a shortage of options.
So I decided to bring it from across the ocean home to Hong Kong. I dreamt up the colors of Baja for my very own taco shop on a street corner amid the concrete jungle.
Despite doing so without reservation, running a restaurant is not an easy task. Learning as much as I could along the way, I came to a new sense of appreciation for any established small business. While previous experience may have prepared me for the planning side of the equation, hands-on day-to-day operational involvement is a totally new challenge. From front-of-house items such as restaurant design, graphics, advertisements, and marketing to back-of-house kitchen setup, menu development, and food preparation, all aspects require personal attention to the finest detail. This is especially true for a kitchen novice like me.
I never saw myself fit for a kitchen, and my relationship with cooking has always been a love-hate one. Don't get me wrong, I love cooking. My curiosity for culinary delights has always drawn me to experiment. However, full command of a kitchen demands skills and composure drawn from years of experience and knowledge I didn't have of ingredients while a desk jockey. I therefore made it my mission to improve my cooking and overcome technical difficulties in order to bring authentic taqueria-quality tacos to Hong Kong. At least good enough that I could eat them every day.
While I did consider hiring a cook, the lack of local experience with Mexican cuisine meant I needed to take a much bigger role in food preparation. Everything had to start from scratch.
After leaving behind my desk job, I traveled to Ecuador for four months to brush up on my Spanish — Yes, you better speak Spanish if you own a Mexican restaurant! — and Latin culture. Afterwards I sampled my way from San Diego to San Francisco, California, looking for the best tacos on the U.S. West Coast and secured key ingredients and authentic recipes. Although tomatoes and meat would be localized in Hong Kong, I sought the right type of dried chilies and corn flour to ensure that my creation would not be a watered-down version that caters to local taste. I wanted to bring back home as many important little touches as I could.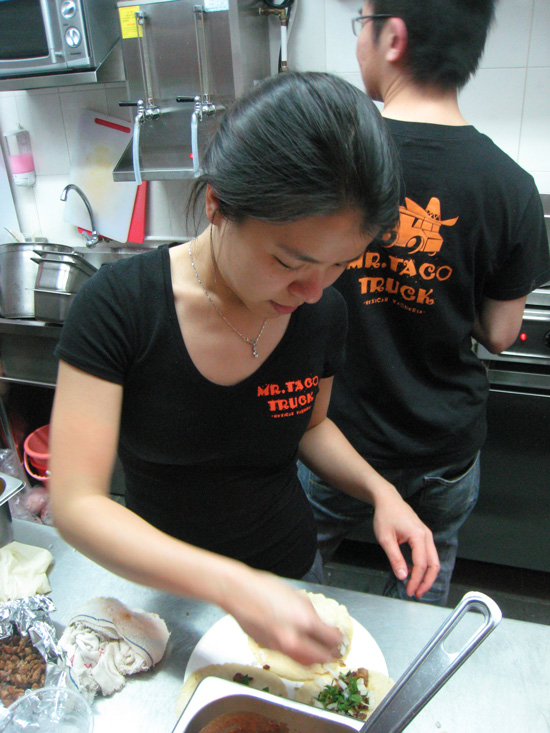 The preparation of the food demands a great amount of time. The hours after the shop closes for the day are spent preparing for the next, including cutting meat chunks into appropriate sizes and perfecting the marinade. Every night beans need to be mashed, fresh salsa has to be made, and corn tortillas have to be pressed. Although I am not a perfectionist, I do pride myself at creating everything from scratch. You will not find canned refried beans or prepackaged guacamole in my kitchen. Cooking is a labor of love, and there are no shortcuts to quality.
Many people I know were surprised by my decision to trade away my thriving office career to a vocation of never-ending labor and physical commitment. Is it hard work? Totally! Vacations and happy hours no longer exist in my vocabulary. All my time is poured into the restaurant. Yet as any entrepreneur can attest, despite the grueling work and long hours, the creation of something that is one's own is gratifying and draws on one's adventurous spirit that no stable career can offer.
On any given afternoon, the aroma of grilled meats and Spanish tunes
fill the air from our corner in Hong Kong's Quarry Bay among towering office towers and apartments. Our tacos, enchiladas and horchata now vie with wonton noodles and Chinese milk tea.
Encouragement and excitement from those longing for such food as I once did now bring me satisfaction, as do the smiles of first-time taco eaters who tomorrow become regulars.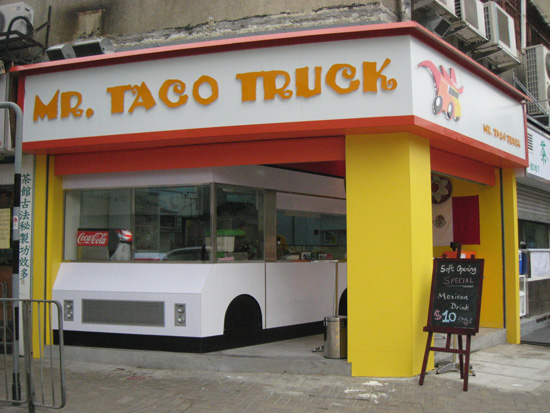 In The Fray is a nonprofit staffed by volunteers. If you liked this piece, could you please donate $10?