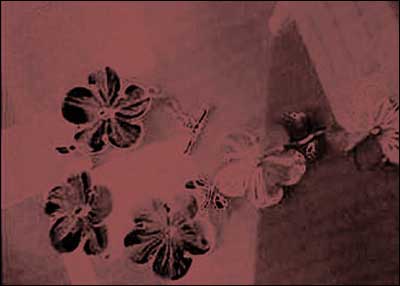 This is my long, lyrical love letter to the dullness of your soul; hear
the piano's crescendo, the marching band, the three hyenas
waiting at the edge of the canyon near your house? Each day
I fed them lunchmeat and canned corn and rubbish, kept
them away from your door. Did that not mean something?

It was a service. Once, I owned my heart, before I sold it to you, but
now I see too late it went too cheaply. So, tell me, is your love for me
like a pawn shop downtown where I may buy or trade it back? Clearly,
you will cheat me, offer someone's grandma's lorgnette, a pair of stained hose,
maybe a cigar box, or a clock for what you paid me — and then

try to charge more to return it as you hold it, as it beats for me,
longing for me, seeing me — but I will not pay you then. Soon enough
I will go there at night for its rescue, break your storefront glass
like a burglar, steal it back, swallow it down my throat to land
again in my chest since it shrank so small

in your company it was more like a pill than a
palm tree, but my unanswered question will be: Will you
notice anything but broken glass
upon your return — the next day,
in your fugue, in your misery — (and)

later, when you find
you can't have it back,
tell me,
will you even
know it gone?
In The Fray is a nonprofit staffed by volunteers. If you liked this piece, could you please donate $10?